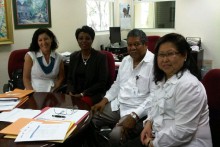 During the May, 6th to 10th, BIREME is coordinating jointly with the Caribbean Network of Health Sciences Libraries (MedCarib Network), the LILACS Methodology training of trainers course.
It is a satellite event of 58th Annual CHRC/CARPHA Scientific Conference that ocurred on May 2nd to 4th.
The participants of the course are from Barbados, Belize, Guyana, Jamaica, Trinidad and Tobago.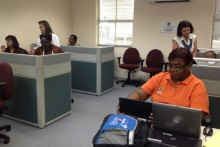 The program of the course comprehends a VHL overview, presentations about collaborative spaces, distance learning platform and LILACS Methodology –  management of LILDBI-Web, bibliographic description and document indexing.
For more information on training visit: http://eventos.bvsalud.org/presentation.php?tema=medcaribBB2013.