LIS - Health Information Locator in English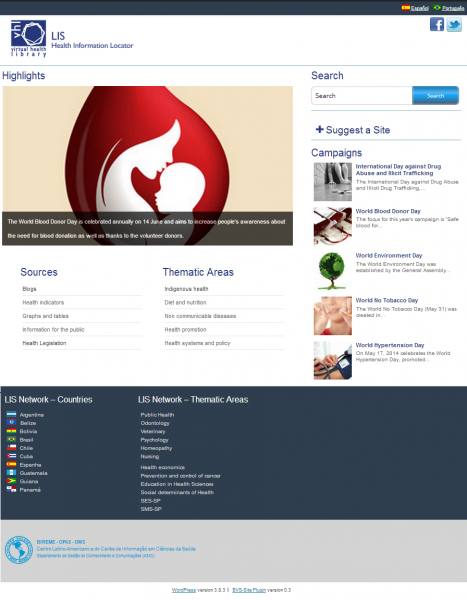 LIS (Health Information Locator in English) is an information source of VHL. Its methodology allows to publish a catalog of Health information resources available on Internet, describing content and link to these Internet resources.
The main objective of LIS is to provide visibility and access to Health information resouces available on Internet. These resources are selected according quality criteria, fullfilling the flow of scientific communication with non-conventional resources as images, graphs, statistics and updated information as research results published by blogs and specifics sites, still not published on traditional scientific communication channels.
The LIS Methodology is a result of technical cooperation among Centro Nacional de Información de Ciencias Médicas (CNICM), Red Telemática de Salud de Cuba (INFOMED) and BIREME/PAHO/OMS.
The methodology follows international standards and formats in use on Internet and globally adopted by libraries, documentation centers and other institutions which work with information on Internet (Dublin Core and GILS).